All New Animation and Sound!
Developed by the BBC, MUZZY has been introducing millions of children worldwide to a second language for over twenty-five years. Now bigger and better than ever, MUZZY comes freshly alive with all-new animation and sound!
MUZZY is modeled on the way we all learned our first language. By employing a natural immersion approach, MUZZY surrounds the learner with visual, aural and contextual language. MUZZY was designed for the way children learn. There is no memorization and no drills. MUZZY emphasizes functional language and features repetition and spiraling. As the animated story unfolds, words and concepts are introduced and then reviewed again and again in new contexts. MUZZY's multi-sensory, multi-layered approach works powerfully with beginning and intermediate language students of all learning styles.
Available in Spanish, French, Italian, Mandarin Chinese and great for English language learning too!
Languages Build a Brighter Future.

In today's increasingly connected world, learning a second language gives children advantages in their school years and well beyond. Early language learning has been tied to higher test scores, better and more advanced reading skills, greater confidence and more. A second language builds a bridge to another culture and opens the door to new friendships.
Quite simply, learning languages sets the foundation for a whole world of exciting opportunities!
Select a MUZZY Program for Your Library
From coast to coast, hundreds of public library systems are tapping into the power of language learning with MUZZY. Choose the robust, multilingual MUZZY online program or MUZZY on DVD, or both, to support language learners of all ages in your community.
MUZZY Online
Available anywhere with an internet connection. Includes 6 world languages, hundreds of videos and games. Hours of language learning fun!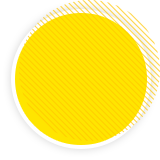 Sign Up for a Free Trial!
LEARN MORE